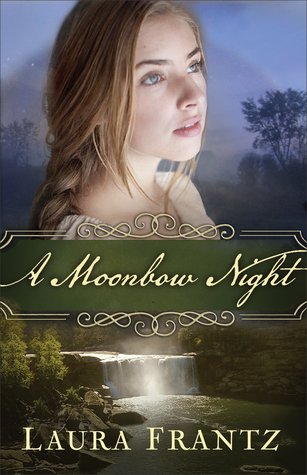 After fleeing Virginia, Temperance Tucker and her family established an inn along the Shawnee River. It's a welcome way station for settlers and frontiersmen traveling through the wild Cumberland region of Kentucke--men like Sion Morgan, a Virginia surveyor who arrives at the inn with his crew looking for an experienced guide. When his guide appears, Sion balks. He certainly didn't expect a woman. But it is not long before he must admit that Tempe's skill in the wilderness rivals his own. Still, the tenuous tie they are forming is put to the test as they encounter danger after danger and must rely on each other.

With her signature sweeping style and ability to bring the distant past to vivid life, Laura Frantz beckons readers to join her in a land of Indian ambushes, conflicting loyalties, and a tentative love that meanders like a cool mountain stream.
I GIVE THIS BOOK: 4 Stars
MY THOUGHTS:
A Moonbow Night is the fifth novel I've read now by Laura Frantz, the others being The Mistress of Tall Acre and the three books in The Ballantyne Legacy, and while I liked it a lot this book was, unfortunately, the first one I've not loved of hers.
It took me a long time to get into the story, more than halfway, but once I did I finished the story rather quickly. Sion and Tempe were good characters, but I wish there would have been a little more romance than there was.
The descriptions were beautiful and made me in awe of the people willing to leave in such dangerous places. I had never heard of moonbows before, but I looked them up and think it's such a cool phenomena.
If you enjoy historical fiction, especially set in the late 1700s, you should enjoy this story.
I received a complimentary copy of this book to review. I was asked to give my honest opinion of the book - which I have done.
If you found this review helpful, will you please click yes HERE. Thanks!
Published: Revell (January 3, 2017)
Product Dimensions: 5.5 x 0.9 x 8.5 inches
ABOUT THE AUTHOR: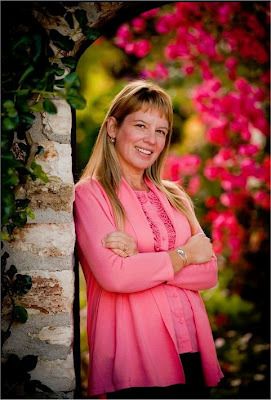 Award-winning author Laura Frantz is passionate about all things historical, particularly the 18th-century, and writes her manuscripts in longhand first. Her stories often incorporate Scottish themes that reflect her family heritage. She is a direct descendant of George Hume, Wedderburn Castle, Berwickshire, Scotland, who was exiled to the American colonies for his role in the Jacobite Rebellion of 1715, settled in Virginia, and is credited with teaching George Washington surveying in the years 1748-1750. Frantz lives and writes in a log cabin in the heart of Kentucky.
According to Publishers Weekly, "Frantz has done her historical homework." With her signature attention to historical detail and emotional depth, she is represented by Janet Kobobel Grant, Literary Agent & Founder, Books & Such Literary Agency of Santa Rosa, California.